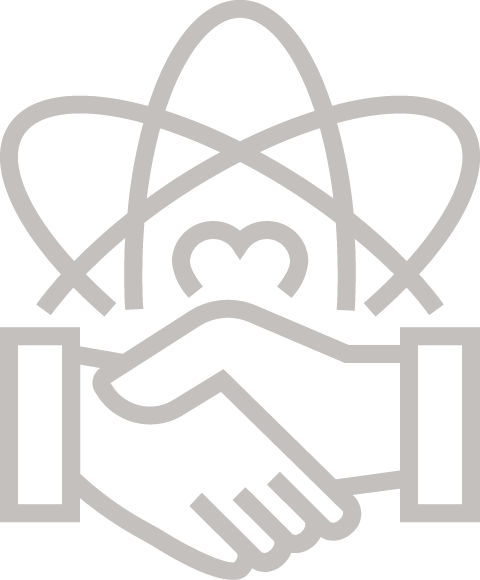 We expect all participants to behave respectfully and to comply with our anti-sexual harassment policy and raise concerns with the ICON•S Anti-Sexual Harassment Officer (Ruth Rubio Marín) or in other cases of concern with the ICON•S Secretariat.
Online Conferencing Etiquette
Mute your microphone any time you are not actively speaking.
Avoid noisy activities like typing while your microphone is on.
Turn off your camera if you need to take care of business outside of the meeting.
Communicate privately with the meeting host (if you are in a panel in which you are only chairing) if you need to step away from your computer. Notify the host when you return.
It is preferable to have lighting coming from in front of you or from the side.
Keep your background clear of distractions, or use a sober virtual background. Sit or stand somewhere with a neutral background (or use a virtual background).
Remember to look at your webcam if you present and use gestures and mannerisms that you would typically use in person.
Here you can download our virtual zoom backgrounds:
Mundo Background: 01 / 02 / 03 / 04 / 05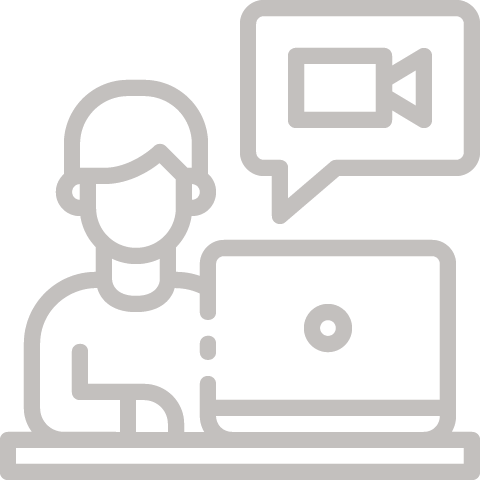 Stick to the time limit for your presentation, usually around 10 minutes, depending on the number of speakers.
Focus on getting your main idea or arguments across and what it can contribute to the literature. You do not have to go into all details, but can leave some things to questions and the discussion.
Consider connecting to the other presentations in the panel if feasible – it usually makes for a better subsequent discussion.
Consider asking for feedback on specific points, take notes and think what you might ask your co-panelists. 
For further inspirations, please have a look at Joseph Weiler, On My Way Out – Advice to Young Scholars I: Presenting a Paper in an International (and National) Conference, Sept. 2015, available here.
If you have not chaired a panel before and even if you have, please take a brief look at our guidelines for chairing. Thank you for your service and enjoy your session!
Before your session starts, we recommend that you send presenters of the panel you will be chairing an email in advance. In this email, you introduce yourself, provide the subject of the panel, suggest the lineup and time, etc.
Please inform the presenters that virtual backgrounds can be used to hide the chaos and clutter at home. There are specific hardware requirements, which can be accessed here. The virtual background works best with a green screen and uniform lighting.
During the session, please remember to:
Communicate panel structure so your participants know what to expect from the meeting:
Introduce yourself: Say your full name the first time you begin speaking.
Introduce the subject of the panel.
Identify and introduce the speakers on your panel (you may use the program as it includes the name and institutional affiliation).
After starting and before opening the meeting to attendees, remind the presenters and participants of the ground rules:
Inform the participants of the duration of the panel
Inform the participants about the speaking order for the panel.
Remind participants to mute their mics when others are presenting or speaking.
Communicate your expectations for whether participants should have their video on.
Let participants know how they can get your attention or engage during the meeting (Enter questions in chat / Use Raise Hand)
Inform the participants how you will conduct your panel:
Each presenter / discussant should be given roughly 10 minutes to deliver their remarks. Co-authors should share their time. (Adjust the timing to the number of speakers)
Inform the presenters about using the share screen option.
Inform the participants about the time reserved for questions, comments, remarks, and discussion.
Close the panel on time.
After the presentations, invite participants to use the hand-raising function/chat for questions, comments, remarks, and discussion. (Build a queue)
Take one or more questions at a time.
If there are no questions, start with your own questions.
Remind participant to unmute when preparing to speak
Mute those that are not speaking.
Monitor chat for conversation while you lead the meeting.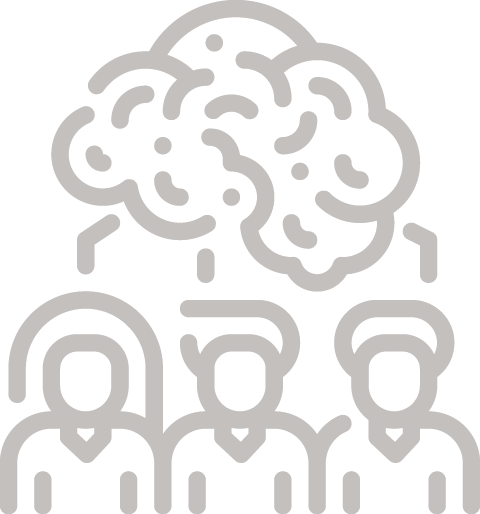 ICON•S aims to encourage many different forms of collaboration and exchange among members, and the broader global public law community. Building on working group and fora proposals for the 2020 ICON•S Conference, ICON•S Mundo will host interest groups for the first time in 2021.
Interest groups and fora gather a core group of ICON•S members and interested attendees for discussion on a broad topic. Topics can be either fields of research and substantive issues, with a universal or regional focus, or relate to academia more broadly, e.g. the role of gender in academic publishing etc.
Attending an Interest Group
Attendees interested in attending the group session should contact the conveners. All attendees are welcome to attend any interest group at ICON•S Mundo.
Interest group sessions should last no longer than 90 minutes. Conveners are asked to also consider Zoom fatigue when organizing their group meeting.
Conduct your Interest Group
While conveners are free to organize the group session in detail as they wish, the organizers of ICON•S Mundo, we suggest that, during the 90 minutes allocated to each interest group, each interest group address the following topics:
a brief introduction of members and their research interests (preferably by posting in the zoom chat) which leaves enough time for extended discussions with the attendees (consider utilizing breakout rooms or the chat feature to involve attendees),
a discussion of 3-5 key topics that are worthy of further research or discussion in the relevant sub-field – note, however, that the working groups are not the place for extended presentations which should take place in panels,
suggestions for further plans by the group between ICON•S Mundo and ICON•S Wroclaw in 2022, such as establishing an academic network, a call to action, research collaboration or academic publications etc.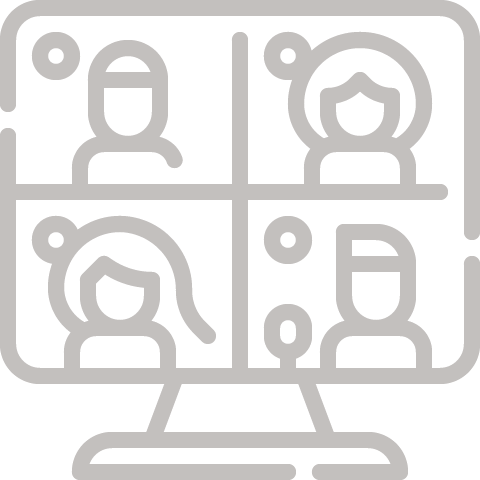 Women's and LGBTQI+ recptions on Sidebar
As part of our virtual ICON•S Mundo conference we will host a number of receptions to connect conference participants. We are happy to share that Sidebar is one of the dynamic platforms we will use. Realizing that some of you may not be familiar with Sidebar, we write with further information and guidelines for your successful use of the platform during these receptions.
Open your browser, type in your name, and attend!
Sidebar does not need an app or other special software. You can access Sidebar from your web browser. If you are connecting from your firm or university's internet, we do ask that you make sure you are not connected to your VPN. Connections to VPNs may limit accessibility to Sidebar, depending on the VPN's privacy settings. Once you open your browser, you'll be asked to type in your name and join the reception! Mingle in the Lobby to begin or, especially if you see a colleague or mentor in another area of the reception, join a room directly!
Chat and Group Conversation Features  
Like Zoom, Sidebar also has a chat feature which allows you to say "Hello!" to attendees individually. You can invite fellow guests into a conversation group much as you would at an ICON•S reception at any annual conference! When you are in a large group in a room, you can also invite an individual into a side conversation with other guests. As in a real reception setting, the sound of other multiple conversations in the virtual room will be lower for those not in the conversation circle.
Choose a room and mingle!
Unlike Zoom, Sidebar replicates mingling in a physical space by allowing you full autonomy to choose which rooms you enter and with whom you connect. After you enter our ICON•S Mundo lobby and are greeted by the reception hosts, you'll see a number of rooms along with the names of fellow guests mingling in those rooms. You can enter any and all of these rooms and video chat with fellow attendees.
Networking and social events complement the academic exchanges of any conference. ICON•S Mundo will thus include a social dimension and invites all participants to join lively discussions online. The social events will take place on the application Discord which participants can download before the conference. Throughout the conference, there will be a number of social Discord events moderated by one or two panelists.
These events will be structured around themes with academic and societal relevance  (e.g., career choices, publication strategies, power imbalance in academia, the struggles of first-generation academics, family and academia, LGTBQI research and publication strategies, finding the time for research while teaching and performing administrative tasks). Participants will be able to connect with other participants, using the chat or voice functions of the application. The Discord social events will be designed as informal and inclusive environments that should promote the exchange of ideas and promote networking. The social events will last approximately 30 minutes but, should the participants wish to continue the conversation, they are free to do so.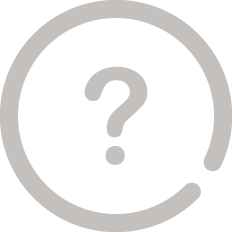 You need help? Our Mundo Helpdesk is here to answer any questions and provide assistance to you during the during the Conference.
You can reach us via email at icons@icon-society.org.
We are also available for help via the 'helpdesk' channel in the Mundo Meeting Space on Discord.
These channels will be monitored regularly throughout the conference, but we may not always be able to provide an immediate reply. Please be patient and we will address your concern or query as quickly as we are able. We thank you in advance for your understanding.
Answers to many common questions can be found in the FAQ.
Please also consider the following points:
In order to access the online events of the Mundo Conference, you must first log in with your ICON•S account. You will then be able to join events directly from the Conference program. If you do not have an ICON•S account yet, you can set one up here. The account is free.
For issues relating to internet connectivity, you will need to speak directly with your internet service provider or organization's IT department.
n.b. To facilitate a better experience at ICON•S Mundo, we recommend you download and install Zoom in advance.