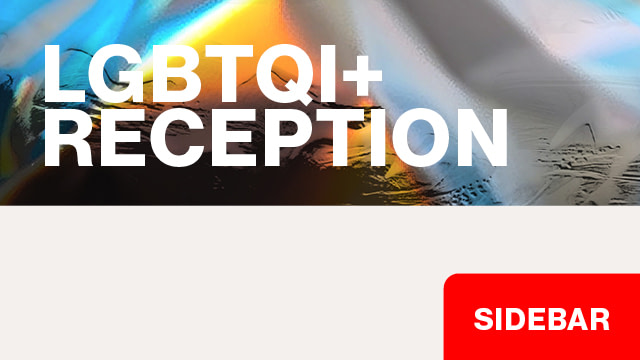 July 7 @ 19:00 - 19:30 UTCJuly 7 @ 15:00 - 15:30 New YorkJuly 7 @ 14:00 - 14:30 BogotáJuly 8 @ 03:00 - 03:30 SingaporeJuly 8 @ 05:00 - 05:30 SydneyJuly 7 @ 21:00 - 21:30 Rome
The LGBTQI+ reception has the purpose to connect LGBTQI+ people and people working on related topics inside ICON-S. Ultimately, it aims to stimulate a general debate among the Society and Public Law scholars and foster an intersectional and critical analysis. The time is momentous. On the one hand, we see significant advancements in the field of LGBTQI+ rights, unthinkable just a few years ago. On the other hand, too much is left to do. We witness backlashes against LGBTQI+ rights throughout the world. We cannot help worrying about them.
What can we, as academics and members of civil society, do? In fact, these developments – both the advancements and the setbacks – require rigorous Public Law research. In turn, scholarly findings need to be effectively communicated to civil society. But how? This question will animate the discussion at the reception.
Three preliminary ideas come to mind.
Firstly, LGBTQI+ studies need – and deserve – greater centrality. LGBTQI+ scholarship is admittedly more present than ever before. Yet, this area of study is often seen as a niche. This is even more so when it comes to critical and intersectional analyses. Voices from the Global South are often, and regrettably, unheard. This situation does not only come at a considerable scientific cost (how much knowledge is lost?). It may also present its bill in the form of adverse social consequences. Hence, more articles on these themes should appear in top – especially mainstream – journals. More books should be found in the catalogues of the most important publishers.
Secondly, attracting third-party funding is an ever-more important aspect of academic life. It is a lot of work, but it may also boost LGBTQI+ Public Law research. More funded projects about LGBTQI+ studies – especially from an intersectional and critical point of view – are therefore vital.
Thirdly, scholarship needs to be effectively presented to civil society, in order to stimulate a fruitful exchange with activists and advocates. Queering the boundaries between civil society and academia is essential to consent to a reciprocal exchange that may benefit both theoretical research and activism on the ground.
This reception provides us a first opportunity to discuss these objectives (and more) and think about what we can do to achieve them.
The reception will be a welcoming and kind space committed to diversity, inclusion, and to giving voice to people who often are unheard. To this purpose, the presence of LGBTQI+ persons who may suffer from intersectional or multiple forms of discrimination is strongly encouraged. Anyways, everyone who is eager to know more about and support LGBTQI+ rights is also welcome to join. If you wish to participate and feel the need to maintain anonymity, please get in touch and your request will be treated confidentially. Finally, if you wish to know more about the event or have specific requests or suggestions, please do not hesitate to contact us.